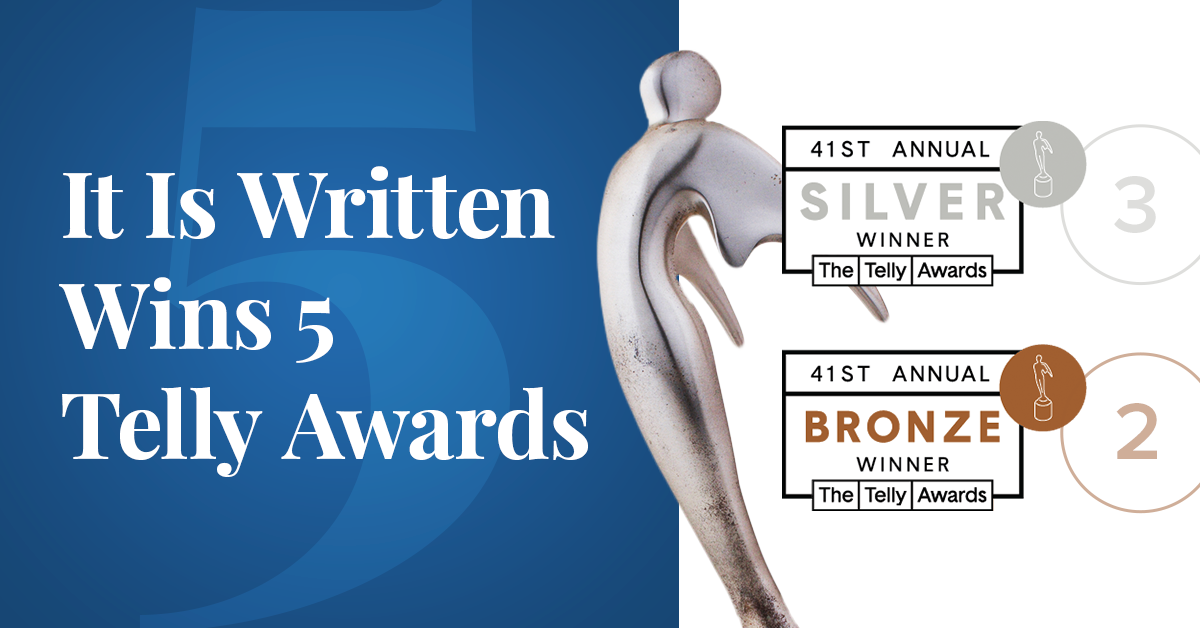 In May 2020, It Is Written won five Telly Awards for two programs, "Innocents Lost" and "The Scottsboro Nine." These three silver and two bronze awards join the 18 awards that were won in 2019 for five programs. This year's programs won for the following categories: Television; General-Religious, Craft-Videography, Craft-Writing, and Craft-Editing.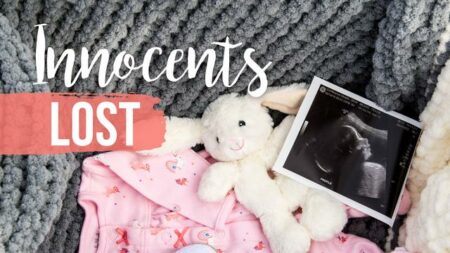 The two winning programs both deal with hard subjects. "Innocents Lost" carefully covers the difficult topic of miscarriage. It explores the heartbreaking reality of losing someone who was never able to be truly known. John Bradshaw, It Is Written president, interviews a mother who has walked through this painful journey and a physician who has worked with grieving parents. The program offers God's love and hope to those who have experienced the depth of this particular grief. The program won one bronze Telly Award. The program can be viewed at itiswritten.tv/innocents.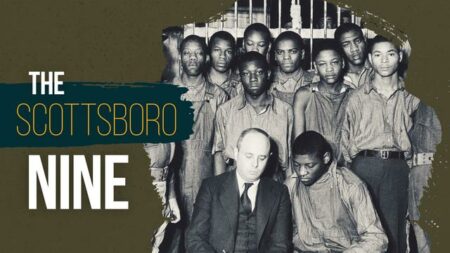 Three silvers and a bronze were awarded for "The Scottsboro Nine," which recounted the horrific collapse of justice that occurred in Scottsboro, Alabama, in 1931. The ultimate verdict resulted in nine young men being found guilty of a crime they didn't commit based on the color of their skin. John Bradshaw interviews individuals intimately involved in this brutal story of discrimination and shares why, with so much injustice around us, it is so important to serve a God who is just. The program can be viewed at itiswritten.tv/scottsboro. 
It Is Written aims to approach difficult topics from a biblical perspective. "Our focus is to proclaim the love and hope of Jesus throughout the world," John Bradshaw shared. "Sometimes that takes us into painful places, but that's where Jesus went. Right now, when our country and world are reeling from a pandemic and social unrest, messages like 'Innocents Lost' and 'The Scottsboro Nine' along with our other programs speak not only to the human condition, but also to the peace and hope available through faith in Jesus Christ."
"Innocents Lost" and "The Scottsboro Nine," along with other award-winning It Is Written programs, can be viewed on It It Written TV available 24/7 at itiswritten.tv and on YouTube, Roku, AmazonFire, Google Play, Apple TV and through the It Is Written mobile app.