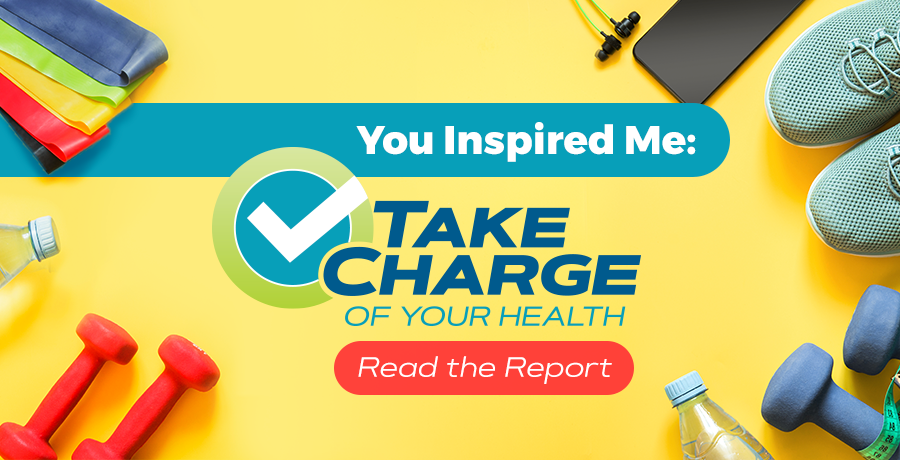 A man recently ran into one of his neighbors and said to him, "Look at me! I've changed my lifestyle, lost weight, and never have felt better. Do you know why? YOU inspired me." He went on to explain that his friend's health journey is what had motivated him to get his health in order. That very kind of "you inspired" exclamation is what motivated It Is Written to do a seven-part health series called Take Charge of Your Health.
From June 22 to 28, John Bradshaw, It Is Written president, and a team of highly-qualified health professionals tackled some of the biggest health issues affecting people today. More than 20 physicians–including cardiologists, otolaryngologists (ENTs), general practitioners, surgeons, oncologists, and others–shared insights and advice on heart health, diabetes, cancer, obesity, mental health, stress, and addictions. Special guests spoke of how they had lost weight, reversed diabetes, survived cancer, overcome depression, and seen a dramatic improvement in their heart health. Take Charge of Your Health also featured segments on diet, exercise, and cooking. The informative, scientifically-based nightly presentations focused on how simple lifestyle changes can have profoundly positive effects.
Thousands of people watched each night, with viewers joining from all around the world. Feedback was positive, with people saying they were on the way to defeating diabetes, losing weight, making changes to their diet, and committing to turning back illness and disease. "It was extremely encouraging," said John Bradshaw, president of It Is Written. "We knew as we planned Take Charge of Your Health that there was the potential to see dramatic results. Knowing that people got together in groups, came out to churches to watch–church members and non-members–encouraged us. And what's great is that the programs will age well. They're going to be watched for years to come."
The It Is Written Media Production department produced Take Charge of Your Health. "It was an entire team effort," said Michael Bell, director of media production at It Is Written. "Our production team produced around 40 separate segments featuring almost 40 different people. There were a lot of moving parts. We set out to honor God, and I think we achieved that goal."
And each presentation featured a strong focus on spiritual health. "And that's the most important thing of all," said Yves Monnier, director of evangelism at It Is Written. "We featured the CREATION Life study guides each night. They were produced in association with Advent Health, and they're powerful. So each presentation pointed people to faith in God, which of course is what brings ultimate health and healing."
Take Charge of Your Health was made possible by generous donations. "It's hard to put into words what this means," commented Ellen Hostetler, It Is Written Development Director. "It Is Written is donor-funded, meaning that what we do relies entirely on the kindness and the vision of others. It's humbling to know that people had such a burden to see this happen that they donated to make it possible."
At a time when people are still concerned about serious health issues, when people realize maybe more than ever how important their health is owing to the COVID-19 pandemic, It Is Written is pointing people to the Great Physician and showing people how they can take charge of their health.
Take Charge of Your Health can be viewed at takecharge.life. The Take Charge of Your Health DVD set can be purchased for home, office, church, or small group use at a special introductory price. The CREATION Life Study Guides are also available for purchase from the It Is Written shop or free online at creationlife.study.