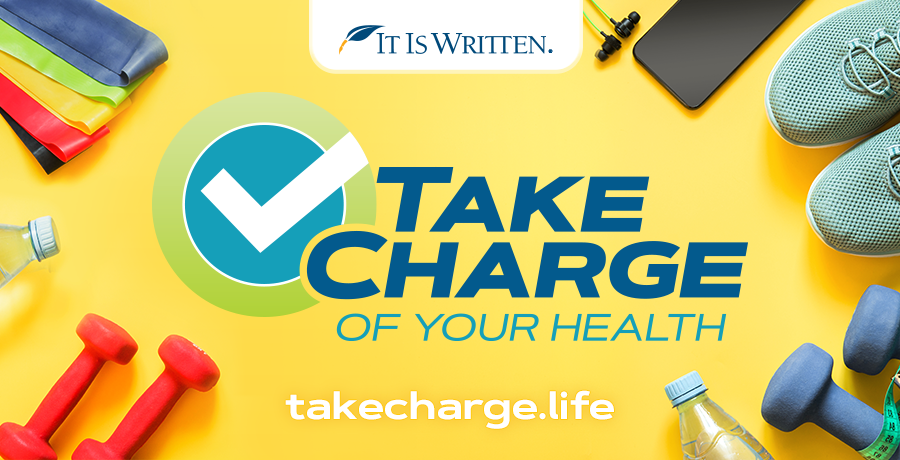 Updated 10:57 p.m., June 18, 2020
Watch a FREE series of presentations that could change your life! Beginning June 22 at 7 p.m. EDT, the one-week online Take Charge of Your Health series features interviews with medical experts, success stories from people who have turned their lives around, practical advice that will enable you to take charge of your health, and more!
Register and watch the series at takecharge.life.
Over fifteen doctors will discuss the most pressing health issues facing people today, including heart health, diabetes, cancer, weight loss, mental health, stress, and addictions. They will also answer the most frequently asked questions about each topic and share how their patients have seen remarkable improvement.
In addition, John Bradshaw will be examining Bible-based health principles in light of the most up-to-date medical research. Along the way, you will learn tasty recipes, simple exercises, and fun food facts each evening.
Free access to dynamic study guides will be available to those who attend the event.
This series is designed to help people live life to the fullest, said John Bradshaw, It Is Written president. "If the pandemic has taught us anything at all, it's that a person's health is precious," he said. "And the more we can do to stay well and be strong, the better we're going to fare in times like these–and in times to come."
Special guests will include Dr. John Chung, dermatologist; Dr. David DeRose, internist; Dr. Harvey Hahn, cardiologist; Dr. Bob Hunsaker, anesthesiologist; Dr. Glen Papaiaoannou, oncologist; Dr. Mark Sandoval, emergency medicine specialist; Dr. Brian Schwartz, cardiologist; Dr. Lyndi Schwartz, internist; Dr. Doug Teller, internist; and more.
Each night, John Bradshaw will review a CREATION Life Bible study guide. Produced by AdventHealth and It Is Written, the CREATION Life Study Guides provide a scientifically researched, biblically based way to improve health and well-being. The studies outline a framework for living an abundant life that helps the reader live healthier, be happier, feel stronger, and experience trust in a new way.
Take Charge of Your Health is the second online evangelistic initiative from It Is Written, as the COVID-19 pandemic continues to prevent in-person evangelism. The first event, Hope Awakens, focused on Bible prophecy and current events and concluded in May with tens of thousands of views and thousands of decisions for Christ. Those presentations may be watched at hopeawakens.org. Esperanza En Jesús and other series led by the It Is Written Spanish language ministry, Escrito Está, have resulted in hundreds of baptisms so far. Esperanza En Jesús can be viewed at esperanzaenjesus.com.