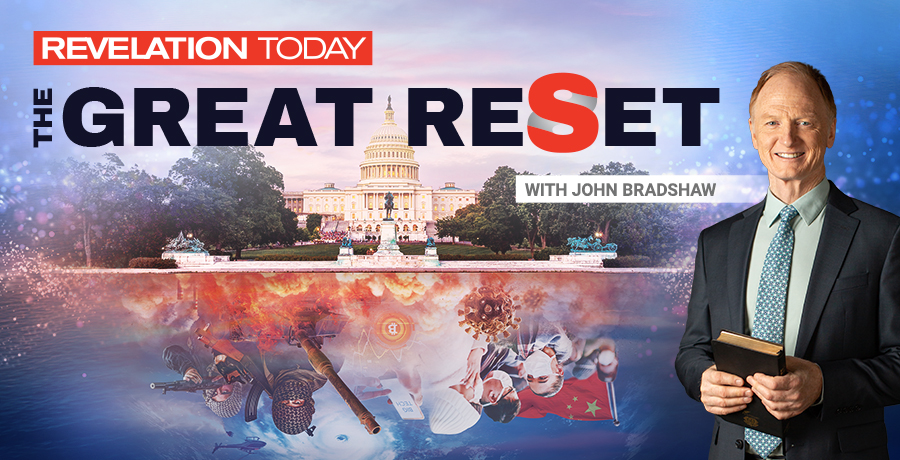 Beginning October 8, It Is Written will air Revelation Today: The Great Reset. Pastor John Bradshaw, It Is Written president, will present the full-length evangelistic series from the Chattanooga First Church. Viewers may register and watch at revelationtoday.com. Promotional material may be found at itiswritten.com/rtresources. 
Revelation Today: The Great Reset is the final series of ACTS 20:21, a multi-year evangelism campaign by It Is Written in partnership with North American churches. "When society locked down," said Bradshaw, "It Is Written ramped up with Hope Awakens. We followed it with series after series, touching on prophecy, health, revival, and prayer. We have seen many people come to faith in Christ as a result. And with Revelation Today: The Great Reset, we expect to see many more. This series is designed to respond to the turmoil we see in the world today with messages of hope."
Revelation Today: The Great Reset is not the only evangelistic series It Is Written is launching in October. Eric Flickinger, It Is Written associate speaker, will present Which Way, America? in Rochester, Minnesota, and throughout the state. Donavon Kack, It Is Written evangelist, will deliver Revelation's Urgent Call in San Antonio, Texas, and Robert Costa, of It Is Written's Spanish-language ministry, Escrito Está, will conduct five evangelistic series between now and the end of the year. Including these events and their satellite campuses, It Is Written will conduct more than 250 evangelistic meetings in October.
Revelation Today: The Great Reset will continue through November 6 with 21 presentations.