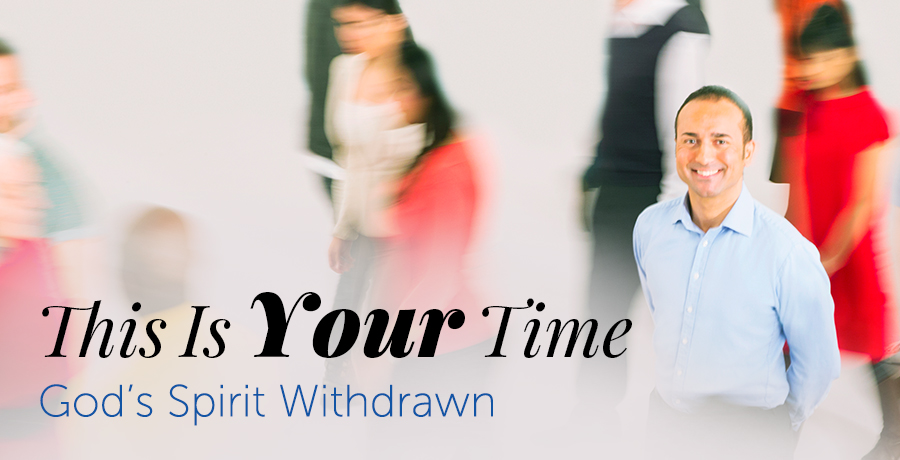 In recent times, the world has witnessed events that just a few years ago might have seemed unbelievable.
Flooding, record temperatures, and devastating fires have given evidence that our planet is fragile. Traditional moral values have been turned upside down, while defenders of biblical standards have been ridiculed. Social media has become an ocean of unbridled anger and malice. Cancel culture ruins lives, careers, and reputations. Politics has become openly hostile, seemingly devoid of the collegiality which once characterized political discourse. The lingering COVID-19 crisis revealed that in no time at all the attention of the entire world can be fixed on a single, polarizing issue. A raft of restrictions was swiftly implemented, impacting everything from one's ability to work to a congregation's ability to assemble for worship. Riots in our nation's streets left a trail of damage and death. Recent data from the CDC states that the U.S. has just experienced its largest single-year murder rate increase in more than a century, rising 30 percent between 2019 and 2020.¹
The logical question to ask is, "What in the world is going on?" While murder, immorality, abortion, and natural disasters are almost as old as our planet itself, what we are witnessing today is a fulfillment of Jesus' words in Matthew 24. Speaking of the signs of His return, Jesus said in Matthew 24:8, "All these are the beginning of birth pains" (NASB). Just as contractions increase in frequency and intensity prior to the arrival of a baby, the signs of Jesus' return are increasing as we approach the second advent.
For years thinking people have asked where society was heading. We now know. Yet as sinfulness increases, it is vital to remember that what we see around us reflects a solemn truth. The Holy Spirit is being withdrawn from the earth, just as He was in Noah's day (Genesis 6:3-5). History is repeating.
The temptation for Christian believers today is to seek political, civil, or economic solutions for the serious challenges the world faces. However, elections, protests, and legal decisions cannot remedy what currently ails our world. Paul wrote in 2 Corinthians 10:3–4, "For though we walk in the flesh, we do not war after the flesh: (For the weapons of our warfare are not carnal, but mighty through God to the pulling down of strong holds)." We wrestle today, "not with flesh and blood" (Ephesians 6:12), but with a jealous devil whose millennia-long campaign against God is rapidly gaining ground. Caught in the midst of a great controversy, as the Spirit of God is being withdrawn from the world, Planet Earth sinks ever deeper into the morass of sin.
The vital question we must now ask ourselves is, "What character are we manifesting in this time of crisis?"
The larger question is no longer, "What can we do about the state of our world?" The world is on a trajectory that cannot and will not be altered. Before long we will face "a time of trouble, such as never was since there was a nation" (Daniel 12:1). Recognizing that it is in a crisis that character is revealed, the vital question we must now ask ourselves is, "What character are we manifesting in this time of crisis?" Revelation 18:1 says, "And after these things I saw another angel come down from heaven, having great power; and the earth was lightened with his glory." The nearer we draw to the return of Jesus, the nearer we approach that time when God's people will demonstrate to the world the character (glory) of Jesus.
Though it may be easy to become frustrated with the condition of the world, we must remember where we are in the stream of time. The same people who have excitedly looked forward to the return of Jesus must bear in mind that Scripture has only ever promised that society will decline in earth's last days. Jesus assured us that prior to His return, "iniquity shall abound" and "the love of many shall wax cold," (Matthew 24:12). Paul said people in earth's last days would be "covetous," "blasphemers," "unholy," "without natural affections," "despisers of those that are good," and "lovers of pleasures more than lovers of God" (2 Timothy 3:2-4). Now that we are witnessing the fulfillment of 2,000-year-old promises, the appropriate response is not anger and despair, but hope and assurance in the God whose Word has again proven unerring. 
The inquiring world is to know that God's people possess assurance, not malice and bitterness. As difficult as it is to digest current events, the God who is "upholding all things by the word of his power" (Hebrews 1:3) can uphold you. As Jesus fills your life with His presence, the universe will see the final and full display of the power of the gospel in all who have continued to surrender their lives to Him. 
Christian believer, this is your time. We were told what to expect from our world. Now that we are seeing that which was promised long ago, it is time to let the world witness the power of God in the lives of His people.
---
¹https://www.pewresearch.org/fact-tank/2021/10/27/what-we-know-about-the-increase-in-u-s-murders-in-2020/