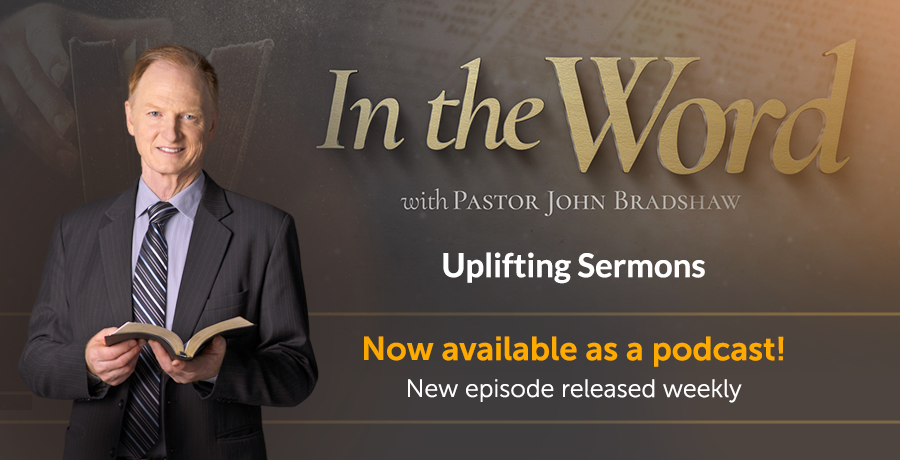 The It Is Written In the Word sermon series is now available as a podcast, making it easy to listen to the Word of God wherever you are! Taking you deep inside the Bible, In the Word presents inspirational preaching on a wide range of biblical subjects. A new episode is posted every Friday.
John Bradshaw, It Is Written president, presents each sermon. "We have so many programs that we want to share as podcasts," he said. "In fact, people have been podcasting our programs before podcasts were a thing. They'd download them and listen while walking or driving. We have a full-time channel and our website and app, but podcasts are one more way we can share our life-changing programming with a huge global audience. I'm looking forward to seeing what God will do."
The first podcast episode, "For Us," examines the book of Hebrews and what Jesus is doing now. "Forgiveness," the most recent episode, discusses forgiveness and its power to mend and restore a broken heart. Other titles include "Dog Food," "Gracious," "The Temple of God," "Lightened with His Glory," and "The Unsung."
The uplifting sermons are perfect for listening on your next trip or commute to work. They are also ideal for your church or small group. In addition to a podcast, In the Word is available as a TV program on It Is Written TV or on DVD for purchase.
Listen to In the Word on Apple Podcasts, Spotify, Google Podcasts, Stitcher, iHeart Radio, and Castbox.