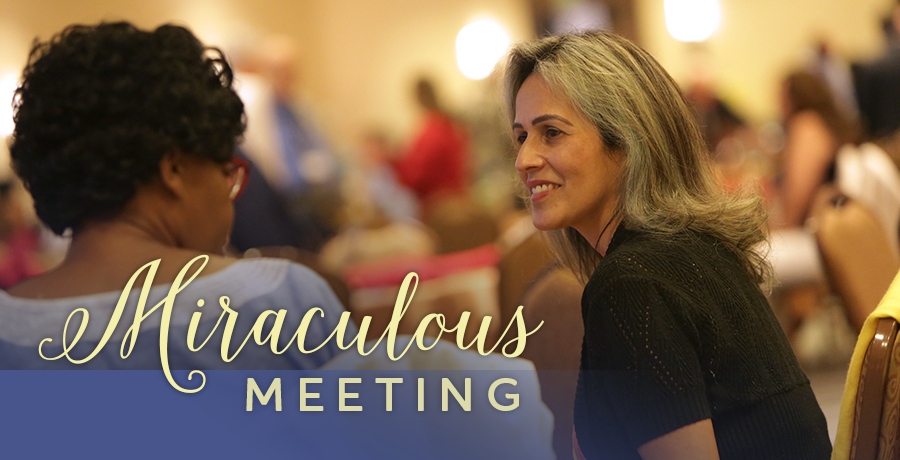 This past weekend at our It Is Written Partnership event in Orlando, Florida, I was told an incredible story I want to share with you. You'll be amazed and blessed as you read.
My friend Adriana Pasos told me that some months ago she attended a seminar in Georgia. She met a woman–whom I'll call Maria–who had come from California to attend. "Couldn't you have attended a seminar like this in California?" Adriana asked. Maria replied that although she could have, she felt the change of scenery would be good for her, and that Atlanta would provide her with an opportunity to get away from home and learn the material without distraction.
She shared with Adriana that she came to the United States from Mexico when she was a teenager. Adriana replied by telling her that she too had come to the United States from another country when she was younger.  
"I came from Romania," Adriana told Maria.
Maria then shared more of her experience.
"For some time, I was battling depression, and I began to feel like I had no reason to live. I thought about ending my life. But then I found a television program called It Is Written. I started watching regularly and found new reasons to live. God truly changed my life through the It Is Written program. I found a hope I had never had before."
As you can imagine, I was encouraged when Adriana told me this. We're always encouraged when we hear about God touching lives–and saving lives–through the ministry of It Is Written.
But then the story became even more amazing. Maria continued.
"I visited It Is Written's website, and saw a book that interested me. It was called Hope in Present Danger. I bought the book, and through that book God gave me strength to face each new day. The book was a lifeline to me. It was the story of someone who, like me, came to this country…"
Maria paused.
"Wait," she said. "The woman in that book came to the United States from… Romania."
Maria stared at Adriana in disbelief.
"Was that you I've been reading about?" she asked. "Did you write that book?! Is it your story that helped me so much?!"
After watching It Is Written and deciding not to give up on life, Maria read a book she found on It Is Written's website that gave her strength and encouragement. And at a seminar three time zones away from her home, she sat down next to the very person who had written that book, her lifeline.
There were tears, smiles, hugs, and a realization that the God of heaven really is an amazing God.