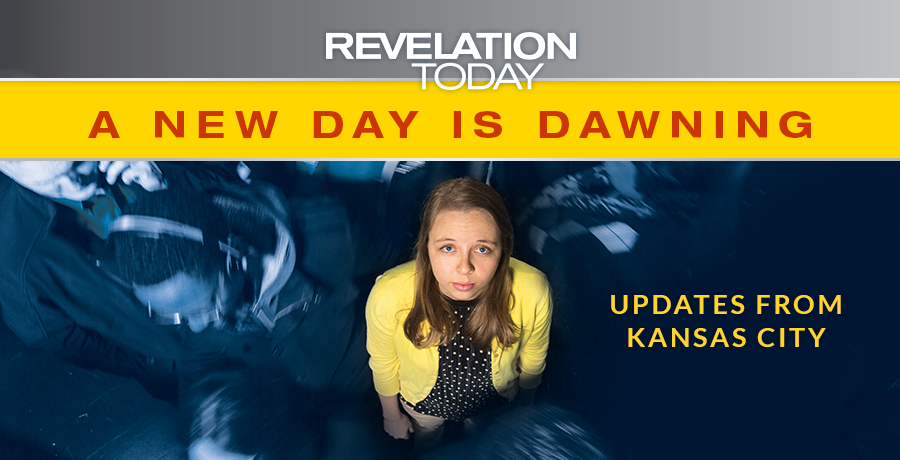 Jane, a young professional, was invited to It Is Written's opening night of Revelation Today in Kansas City on March 30. She came in very late because her GPS sent her around in circles for over an hour. She arrived so late that Pastor John Bradshaw was already two-thirds of the way through his presentation. A few moments after she settled in her chair, John said, "I wasn't going to share this but I feel impressed to do so tonight." He went on to share about a time he got lost and needed help navigating his way on a highway. "Remember I can see the big picture," his wife, who was looking at the map on her phone, said to him when he called her for help. Pastor Bradshaw reminded the audience that God sees the whole picture and all we need to do is trust Him no matter what. As Jane left the meeting, she ran into the person who had invited her and told her with a smile that that story was exactly what she needed to hear that day. "I'm coming back tomorrow and I will be on time," she added.
Jane is just one of the hundreds who are being tremendously blessed by Pastor Bradshaw's timely messages. We have just completed four meetings and the presence of God is palpable. Whether it's the main message or Scott Michael Bennett's messages in songs, people are powerfully drawn to Jesus. After last night's presentation on the final judgment, one of our attendees excitedly reported that she had never heard this message with such a Christ-centered emphasis. Pastor John repeated several times, "Jesus is our judge and appears before God FOR US." For us: what a reassuring thought.
Jane heard it all because, as promised, she returned the next night and hasn't missed a single presentation. Please keep Jane, everyone who is attending, and the It Is Written Revelation Today team in your prayers.
Names have been changed.