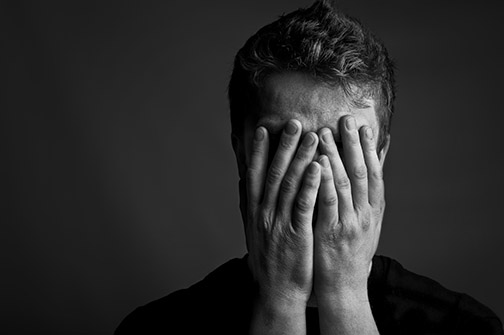 I was sitting on a bus traveling between terminals at a major airport when through the window of the bus I saw a giant sized billboard suggesting unsubtly, "Life is short. Have an affair."
That was a decade or more ago, and the irony is that a company that profited from deception has itself been brought to its knees by an act of deception, as hackers released the (often very personal) details of the company's customers.
Compassion for those who have been outed by the hack has been in short supply. There has been a lot of "they got what they deserved," even though the innocent spouses, children and family members deserved nothing of the sort.
The realities of the virtual world are only now beginning to sink in for a lot of people. Online footprints are difficult to erase, and real privacy essentially doesn't exist on the internet. What you do in the depths of the world wide web can very easily float to the surface, with embarrassing results.
But the truth is, we all have secrets. How would you feel if your most personal details were exposed? What if your deeply-held secrets were published on a searchable database? Yet as uncomfortable as that sounds, the Bible is clear that one day the private secrets of most people on planet Earth are going to be revealed for all to see.
In Revelation 14:7 the Bible says, "Fear God and give glory to Him, for the hour of His judgment is come." Daniel described the judgment taking place, writing, "I beheld till the thrones were cast down, and the Ancient of days did sit, whose garment was white as snow, and the hair of his head like the pure wool: his throne was like the fiery flame, and his wheels as burning fire" (Daniel 7:9). He goes on to say, "A fiery stream issued and came forth from before him: thousand thousands ministered unto him, and ten thousand times ten thousand stood before him: the judgment was set, and the books were opened" (Daniel 7:10).
The books of record that contain the deeds and misdeeds of everyone who ever lived will one day be opened. As Solomon wrote, "God shall bring every work into judgment, with every secret thing, whether it be good, or whether it be evil" (Ecclesiastes 12:14).
"With every secret thing." Take a moment to think of how you'd feel if you had to confront a record of every secret thing you've ever done. Suddenly few of us look much better than outed Ashley Madison customers.
While many people are right now desperately trying to figure out how to handle the damage caused to their reputations, God offers all a simple remedy for dealing with a shady past. 
Acts 3:19 says, "Repent therefore and be converted, that your sins may be blotted out, so that times of refreshing may come from the presence of the Lord."
In the judgment that precedes there return of Jesus, even the record of the sins of those who have faith in God are blotted out. When the books are opened, the pages are clear rather than stained by iniquity. In place of sin is purity and righteousness. The grace that forgives is grace that cleanses, and in the judgment the redeemed are found to be "white as snow" (Isaiah 1:18). Repentance opens the door to the cleansing power of God. Grace doesn't justify sinful behavior, but it does justify the sinner.
As nice as it would be to go back in time and undo damaging actions, that's simply not possible. Peter denied Jesus, and had to live with that knowledge for the rest of his life. David's callous and immoral treatment of Uriah the Hittite and his wife Bathsheba lived with David as long as he did, and the woman taken in adultery was outed as an adulteress. 
But Peter was restored by Jesus Himself. David's prayer of repentance (see Psalm 51) was heard and accepted by God, and the woman in question heard Jesus say, "Neither do I condemn you" (John 8:11).
A contemporary society which long ago made peace with its immoral underbelly still finds reason to occasionally wring its hands and tsk tsk the actions of those caught in a moral fall. We call that hypocrisy.
But God sees the hearts of us all, and He does so without condemnation. David wrote that God "knows our frame, He remembers that we are dust" (Psalm 103:14), and He loves us anyway. The Bible promises that "if we confess our sins, He is faithful and just to forgive us our sins and to cleanse us from all unrighteousness" (1 John 1:9). 
We all have secrets. What shouldn't be a secret to anyone is that God is able to heal and cleanse, remake and restore. The reality of the judgment isn't only that sinners will be judged, but that sinners may be cleansed and restored. God offers that hope to sinners everywhere. 
God offers that hope to you.