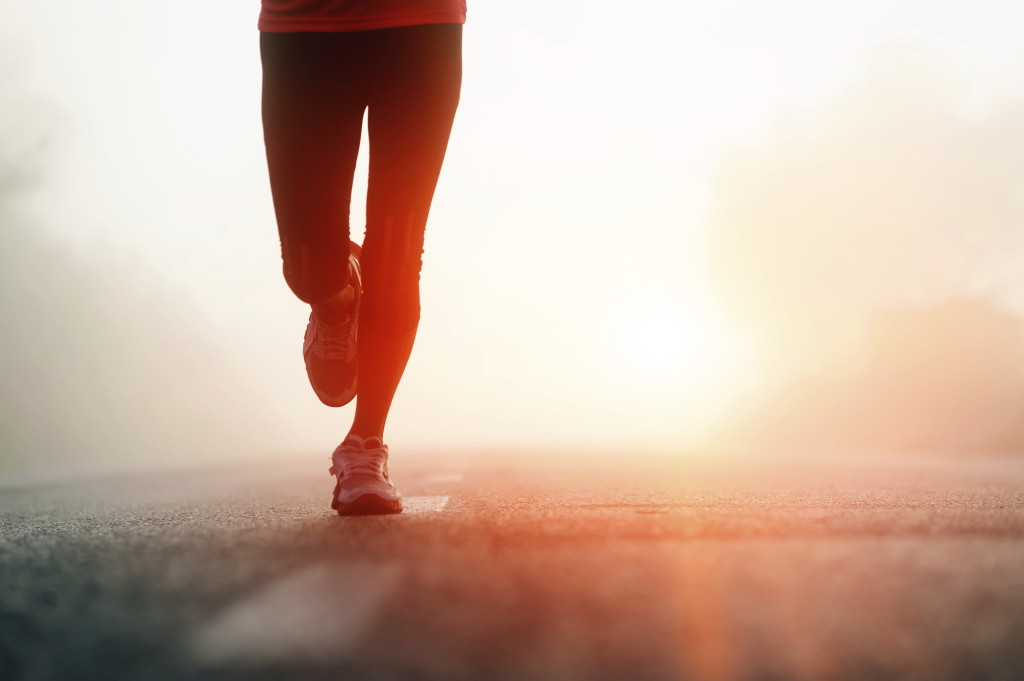 A woman was recently disqualified after "winning" this year's St. Louis Marathon. In fact, organizers say she cheated last year as well, when her third place "finish" in 2014 qualified her for this year's Boston Marathon, the world's oldest and one of the planet's best known marathons.
She apparently ran to the finish line from the course's last check point, in the fashion of several former, well-known marathon cheats. In 1980, Rosie Ruiz was declared the winner of the Boston Marathon, only to be stripped of the title 8 days later. It was noticed after Boston that Ruiz wasn't sweating like someone normally would after having run 26.2 miles, she didn't seem fatigued, she wasn't in the physical shape of a typical marathon champion and her Boston Marathon-record time was 25 minutes faster than the time in which she had finished the New York Marathon six months earlier. Unsurprisingly, investigations revealed Ruiz hadn't completed New York either. 
A British runner gained notoriety after last year's London Marathon when it came to light he had run 9 miles less than the regulation distance. His time for the second half of the marathon was only three minutes slower than the half-marathon world record.
It seems the apparent lack of success for marathon cheats wasn't a deterrent for the "athlete" who claimed the win in St. Louis.
Contrasting her "effort" in St. Louis is the incredible story of a 39-year-old Venezuelan man, Mickey Melamed, who completed the Boston Marathon this week in the remarkable time of 20 hours. Mickey has muscular dystrophy, which severely impairs his mobility. He completed the Boston Marathon, his sixth marathon, at 5 a.m. the day after it began, almost 18 hours after the race winner. He battled through pouring rain, thunderstorms, and bitterly cold weather in order to cross the finish line. Mr. Melamed doesn't actually run. His physical condition makes that impossible. Still, he found a way to will himself around the difficult Boston Marathon course.
Completing a marathon is a significant achievement. Rob de Castella, the Australian runner who won the 1983 world marathon championship, said, "If you feel bad at 10 miles, you're in trouble. If you feel bad at 20 miles, you're normal. If you don't feel bad at 26 miles, you're abnormal." It's tough stuff. Marathon runners typically train long and hard, and even though thousands of people run marathons every year, there are many others who would if not for injury, pain, or some other insurmountable obstacle.
There's really only one way to complete a marathon: one step at a time. Often, one painful step at a time.
The Bible describes salvation in a similar way. Matthew 24:13 says, "He that shall endure to the end, the same shall be saved." A life lived with Christ is just that- a life lived with Christ. A person can't get to heaven in a moment. It's one step at a time. Often, one painful step at a time. And unlike what our friend from the St. Louis Marathon believed, there aren't any shortcuts.
In the typical Christian experience there are trials, injuries, disappointments, and failures. Much like marathon running. But quitting needn't be an option. Even though there are ups and down, victories and defeats, good days and bad days, even though your faith experience can seem like 20 hours of struggling in cold New England weather, there's a finish line ahead.
Jesus is coming back soon. Ours isn't too long for an easier journey, or a shortcut to the finish. The privilege of the believer is to hold on to Jesus by faith, believing that sooner than we may think we're going to spend eternity with Him.
Certainly the comparison between running a marathon and living a life of faith is imperfect at best, even though the Apostle Paul used athletic imagery to teach lessons about faith in God. 
When running a marathon, the only person who can will you to the finish line is you. You rely on your strength, your ability, your planning, your strategy. When it comes to faith in God, one relies on Christ's strength, Christ's ability and Christ's power to get us to our goal.
Perhaps this is why so many fail in their Christian experience, why so many drop out of the race often with the finish line in view.  People get weary, discouraged, and overwhelmed by their own weakness.  The Christian is to remember that his or her weakness isn't a liability in matters of faith, because Jesus' "strength is made perfect in weakness" (2 Corinthians 12:9).  Faith relies on Christ for strength. It takes hold of the One of whom Paul wrote: "For it is God who works in you both to will and to do for His good pleasure" (Philippians 2:13).
There aren't any shortcuts in a faith relationship with God, and we don't need them. All that is needed is a constant connection with Jesus. In His strength even the weakest believer can experience victory. Faith holds on to a God who will never let us go, and who carries us to the finish where he gives us not a medal or a wreath, but a crown of gold.