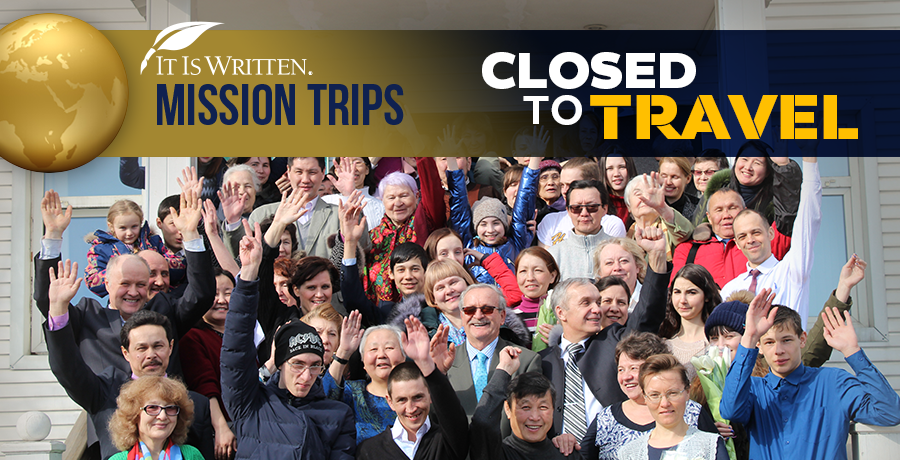 Europe was closing to international travel just as our team of volunteers arrived in Siberia. Some had to return home immediately, but those who could, stayed, and God multiplied their efforts. The small group divided themselves between three cities: Omsk, Novosibirsk, and Ulan Ude. They held three evangelistic meetings and three medical clinics. 
Pastor Armen, a local pastor, shared this report about our team's time in Novosibirsk: 
From March 14 to 20, in Novosibirsk, on the right bank, the It Is Written volunteers held a comprehensive wellness program. In the morning, for four hours before lunch, they took blood pressures, measured blood sugar, and took vitals. About 30 community members received consultations along with 15 church members. 
Doctor Ken Mindoro gave daily health lectures from a Biblical perspective. He covered eight principles of health and answered group and individual questions. He also spoke with each guest, answering questions about health and lifestyle changes. Each guest received a health book and diary, and every day before the lectures, instructors and organizers of the program prayed with the guests.
The time invested resulted in a huge blessing. As Dr. Ken said, "It is more blessed to give than to receive." This isn't his or his family's first mission trip, but it was their first trip to Siberia. "My wife and I wanted to help people living in Siberia," Dr. Ken shared. "We wanted to share principles for maintaining a healthy lifestyle and worship with Jesus together. Next year, if God pleases, we plan to come back to Siberia to serve people in new areas."
One guest I'll call Natalia left her address and said that she would like to be visited for prayer and further study. The local pastor and his wife arrived at her home and presented her with a book called Steps to Christ. They also prayed for her health, for the well-being of her family and grandchildren, and listened with interest to the story of her life and learned about her relationship with the Lord.
"Something attracted me to visit this program," Natalia explained, "I was invited by my friend who politely and lovingly told me about the love of God. I felt a special atmosphere of kindness and light here."
As a result, a trusting relationship was established, and Natalia and others like her came to find peace in Jesus' love. The week ended with the celebration of the Lord's Supper with the community and the baptism of five souls who joyfully joined the local church family. 
As of March 27, all the volunteers had safely returned home, thankful for the opportunity to fellowship and serve in Siberia. Due to the current travel restrictions and health concerns, several of the upcoming It Is Written mission trips have been postponed. To learn more visit our missions page.