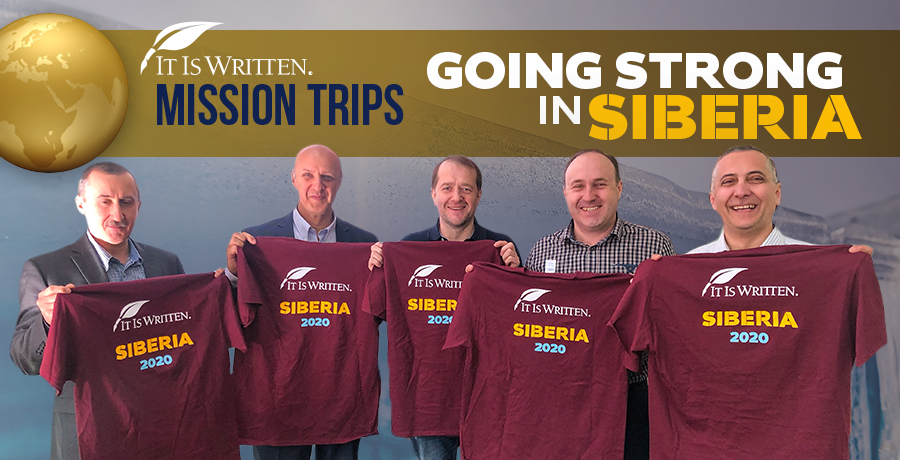 In spite of all the coronavirus frenzy back home, our Siberia mission trip volunteers are doing very well in Siberia. They are working in three large cities (Omsk, Novosibirsk, and Ulan Ude) where they are conducting health clinics during the day and Bible presentations at night.
The doctor in Novosibirsk, who also happens to be the preacher, summarizes his day as follows: "We are fully utilizing the clinic space to register our guests, perform a number of health screening tests (including a step test, blood pressure, and blood sugar screenings). After a prayer with the whole team, we sit down with our guests to discuss the health topic of the day. So far, we have discussed diabetes and epigenetics. Today, we will be discussing cancer screening and prevention. Following the group discussion, we set aside time for one-on-one consultations with the guests, during which we personally invite each and every one to our nightly meetings. Attendance at the nightly meetings is usually between 20-25 people. I am presenting both a health topic and the main sermon every evening. We continue to have new guests coming each night, and some have responded to appeals for baptism."
Keep praying for our team in Siberia.  They are doing an impressive work for the Lord.
A mission trip volunteer tells the children's story with a translator's help.
A local congregation sings together at church.