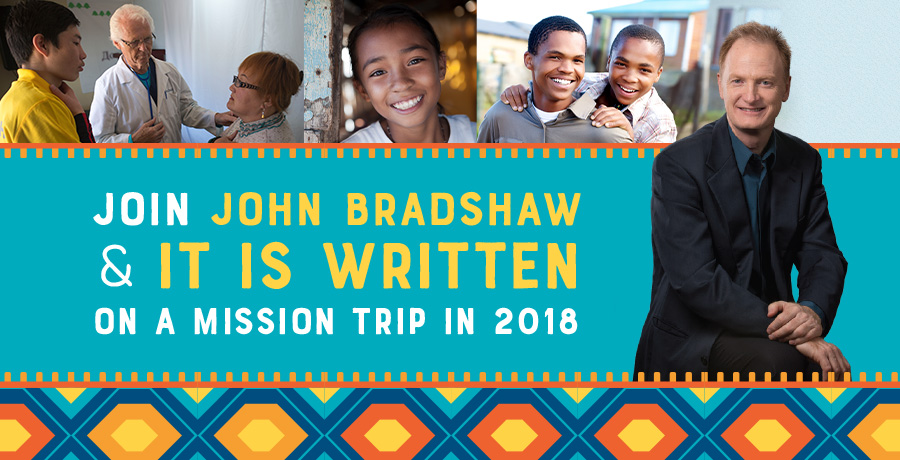 23,000,000. That's the combined population of two places where It Is Written is doing mission trips in 2018. Those places are the Central Luzon region in the Philippines and the Guateng province in South Africa.
The Gauteng province is home to the administrative capital of South Africa, Pretoria, and also the largest city in the country, Johannesburg. It is the place where four languages overlap: Zulu, Afrikaans, Sotho, and English. About 50% of the population lives at or below poverty level because unemployment is rampant. The economic forecast for these people is bleaker than a category 5 hurricane about to make landfall.  
The Central Luzon region is where the two largest cities in the Philippines are located: Quezon City (almost 3 million inhabitants) and Manila (1.8 million inhabitants). According to the World Economic Forum, Manila, the capital of the Philippines, is the fourth most crowded city in the world (behind Dhaka, Bangladesh; Mumbai, India; and Medellin, Colombia) with 38,480 people per square mile. If that number were applied to Chattanooga, Tennessee (a city of 177,000 people where It Is Written is headquartered) the population would be a whopping 25 million people. In other words, the citizens of Manila literally live on top of each other and in often deplorable conditions.
Millions in the Central Luzon region and the Gauteng province are living with no hope of a better life—nothing to look forward to. The long-term solution is not a windfall of money, or a better head of state, but a new head of heart: Jesus Christ. And that's the message we as Christians have been mandated to proclaim far and wide.
This year you are invited to join It Is Written to share that message in the Philippines and South Africa, through two different mission trips.
Both trips are two weeks long, during which volunteers will be conducting nightly evangelistic, Christ-centered presentations. The manuscripts and slides for the presentations are provided by It Is Written and are easy to use whether a person is a veteran preacher or a novice. In addition to the nightly meetings, It Is Written is also including a health component to these mission trips. We're not referring to simply a short health talk prior to each nightly presentation, but the operation of basic health clinics where people can visit kind and caring health professionals. Doctors (all specialties), dentists, nurses, physical therapists, etc., are all needed to build vital bridges with people who find themselves in dire situations.
The needs are great and the door of opportunity to share the Good News in word and action is wide open. Join It Is Written this year for an exciting, life-changing mission adventure.