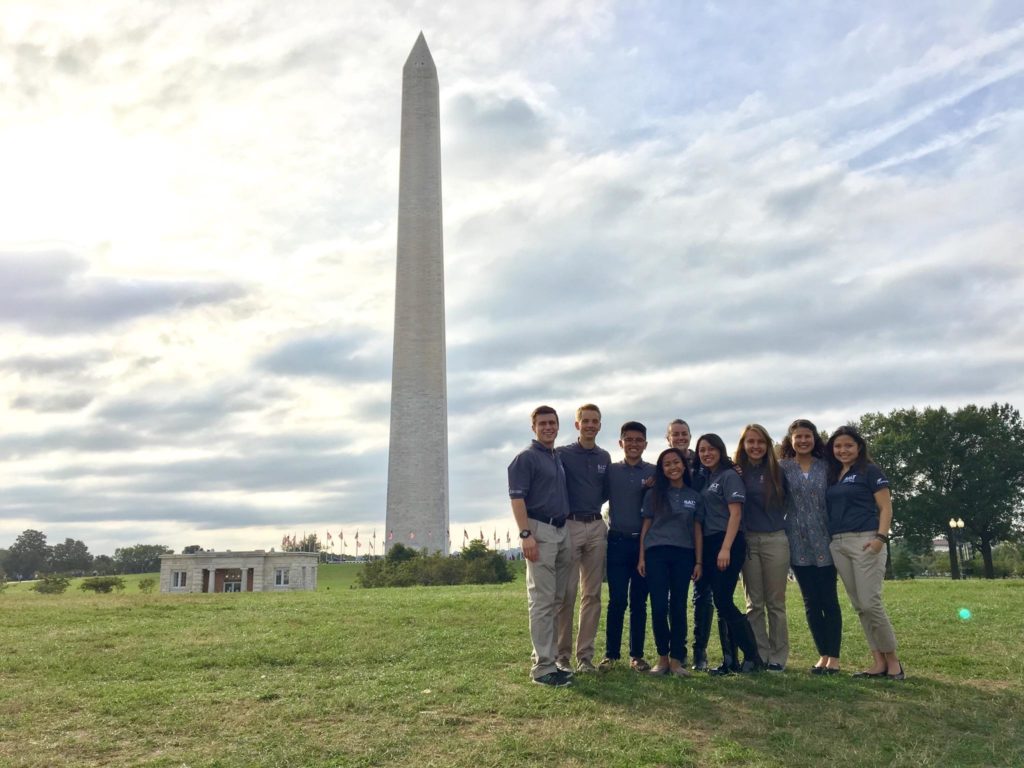 This year's Fall Annual Council at the General Conference office in Silver Springs, Maryland, involved a lot of action. Students from the It Is Written and Southern Adventist University sponsored Soul-winning And Leadership Training (SALT) program were leading that action.   
As you have likely heard, General Conference President, Ted Wilson, has been calling for Total Member Involvement (TMI). The North American Division (NAD) answered that call by initiating something at the Fall Annual Council this year that has never been done before: placing our church administrators out in the streets sharing their faith, door-to-door.
Evangelism schools from all across the North American Division were invited to the General Conference to organize, instruct, and mentor a massive community outreach in the Silver Springs metro area. SALT Program Coordinator Greg Wilson, SALT Outreach Coordinator Janelle Dietrich, and a team of SALT students led the outreach. They partnered Division and Union presidents with students and alumni from NAD evangelism training schools around the country to reach the Silver Springs community for Jesus Christ. Students helped church leaders who are not comfortable with their English and mentored those who wanted to grow in their ability to do door-to-door work.  
As Division and Union presidents knocked on doors along side evangelism students-turned-mentors, something beautiful took place: a passion for reaching hearts one-on-one was rekindled and a respect for those leaders willing to learn and grow was reignited. Those who were skeptical or who had simply forgotten the effectiveness of door-to-door work were quickly reminded of its joy and blessings. Leaders who were already doing the work in their home countries were inspired to see that it is also effective here in the United States! And those who were looking for ideas on how to accomplish TMI were reminded of how beautiful and simple getting others involved could be. Everyone was inspired that across the NAD there is a movement of young people on fire to share the gospel with the world.
It Is Written and Southern Adventist University were honored to have SALT students at the forefront of this General Conference initiative. Since it began in 2013, SALT has trained and equipped hundreds of people to win souls for Christ. God is using this school of evangelism to make a difference for the kingdom of God. It's easy to get involved. SALT has fall, summer, and online training programs that fit every budget and lifestyle. For more information, visit saltevangelism.com. Maranatha!