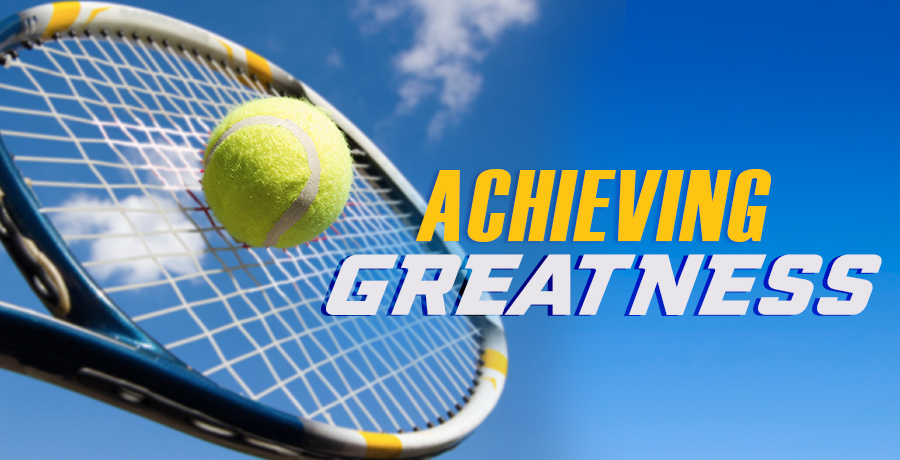 Adam Ramdin is a pastor and the Youth Director of the North England Conference, based in Nottingham, Great Britain.
---
Most players would be happy with just one. Some of the best players ever will get a handful. Some of the greatest players to grace the world stage will get to double digits. The most ever won by a male is 17[1. Switzerland's Roger Federer has won 17 Grand Slam singles titles.], while two women have both won 22.
At the US Tennis Open in Flushing Meadow, New York in September, the talk was whether Serena Williams would win again, to take her to 23 Grand Slam titles. Although her loss in the semi-finals left her tied with German Steffi Graf, most observers believe it's a matter of when and not if the 35 year old Williams will win title number 23.
When someone who is such a prolific winner comes along, sports watchers have the chance to witness a living legend. Inevitably the question is raised: was Serena Williams simply born a good tennis player? Does she have a natural advantage over others that makes her better than everyone else?
Whilst many subscribe to the theory of a natural born sportmans/genius, others do not. In his 2011 book, Bounce—in which he studied sportspeople such as golfer Tiger Woods, as well as Serena Williams and her tennis-playing sister, Venus—author and former Olympian Matthew Syed concluded that there is no such thing as a naturally gifted sportsman. Syed proposed the "10,000 Hour Rule." That is, in order to become an expert a person must do something for a total of at least ten thousand hours. 
As young girls, the Williams sisters would spend hour after hour on the concrete courts of Compton, California, honing their skills under the tutelage of their father. With no experience in coaching and without modern equipment, Richard Williams would bring a shopping cart filled with tennis balls to practice. In one training exercise, Williams would place a traffic cone on one side of the tennis court and have his daughters repeatedly hit tennis balls at the cone. With a baseball bat.
Such dedication to a particular task will inevitably produce good results. But doing something again and again, for hours and hours is not in itself enough to produce excellence. For example, many people driven a car a total of ten thousand, twenty thousand or even thirty thousand hours but have become worse instead of better at driving. There is a difference between intentional practice and doing something on autopilot. 
While the theory regarding how excellence is produced holds true in many cases, it falls short in explaining Christian growth. While God gives talents and opportunities, believers have a responsibility to use their talents in order to multiply them.
Many people who have gone to church for longer than 10,000 hours don't become spiritual experts. That is, they don't experience corresponding spiritual growth. That's because there is a difference between treating church attendance and spiritual things as if we are driving a car on autopilot and intentionally seeking to grow in faith in Christ.
Do we actively pray that the fruit of the Spirt will be seen in our lives? Are we intentionally trying to reach out to people who are less fortunate than us? Are we endeavoring to show love, kindness and respect to people we don't know?
Too many people spend their Christian life on cruise control, calling themselves Christian but not living an intentional life. Make it a goal that you will actively seek to be a true follower of Jesus in thought, word and deed.
---