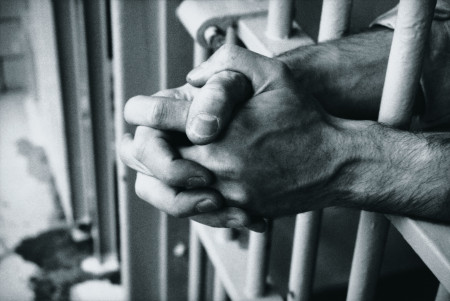 Two convicted murderers have dominated the news since they made an improbable escape from a maximum security prison 20 miles south of the Canadian border.  Using power tools, the two men—one serving a life sentence and the other doing 25 years to life—cut through a steel plate, brick walls and pipes, and made their way through a sewer on their way to the outside world.  Within days they were being pursued by 700 law enforcement officials, and a reward of $100,000 was offered for information leading to their arrest.
One former Clinton Correctional Facility inmate said that when his incarceration there he and other prisoners thought about escaping "all the time."  Something within the human heart drives us to want to be free and something in the heart of God desires that His children experience freedom.
After James was executed, the apostle Peter was imprisoned in Jerusalem. It seemed that Peter's loss of freedom was going to be followed by the loss of his life. But God had other ideas. There would be a prison break
Acts 12:5 says, "But constant prayer was offered to God for him by the church." While Peter slept—bound with chains between two Roman soldiers—"an angel of the Lord stood by him, and a light shone in the prison; and he struck Peter on the side and raised him up, saying, "Arise quickly!" And his chains fell off his hands" (Acts 12:7).  Peter was led by an angel past prison guards to the prison gate, which opened before Peter allowing him to walk to freedom.
And God is still setting people free! Yet even though slavery ended in the United States 150 years ago, many people are still in bondage. Sin has made slaves of the very people Jesus died to save, people God is willing to set free—if only they are willing to be freed.
When Peter was liberated from his prison cell, it was the angel that secured Peter's freedom. All Peter had to do was be willing to be freed, and to cooperate with the angel as the angel led the way to liberty.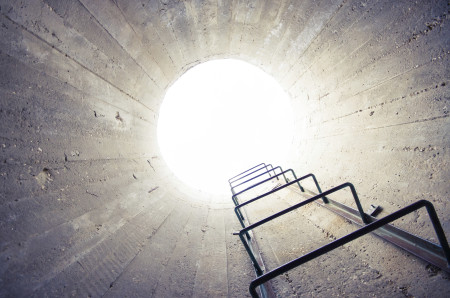 The same is true in the experience of sinners today. The plan of salvation originated with God. Salvation was purchased through the death of Jesus. Forgiveness is secured through the blood of Jesus. Power for holy living is granted through the Holy Spirit. In other words, everything concerning the plan of salvation is provided for us. Those who accept what God has done and follow His leading will be led to freedom.
I remember a pastoral visit to a penitentiary to visit an inmate who had been sentenced to spend the rest of his life in prison. I'll never forget the feeling that gripped me when I saw the size of the tiny prison cell he called home. I recoiled at the thought of any person having to be locked away in such a small space for the rest of his or her life. But the man I visited that day had accepted Jesus as his Lord and Savior, and had experienced the freeing miracle of salvation. I knew that the majority of people living outside the walls of that prison were in fact prisoners, shut up in the prison house of sin.
But it doesn't have to be that way. Jesus died so we might live. He offers eternal life to the world. He offers eternal life to you. 
The two men who escaped from the prison in upstate New York aren't expected to spend long in the outside world. Prison escapees rarely elude capture for long. That kind of prison break is destined to fail.
But if you live your life in connection with Jesus Christ, you can't help but experience the freedom of a new life in Him. And "if the Son therefore shall make you free, ye shall be free indeed" (John 8:36).