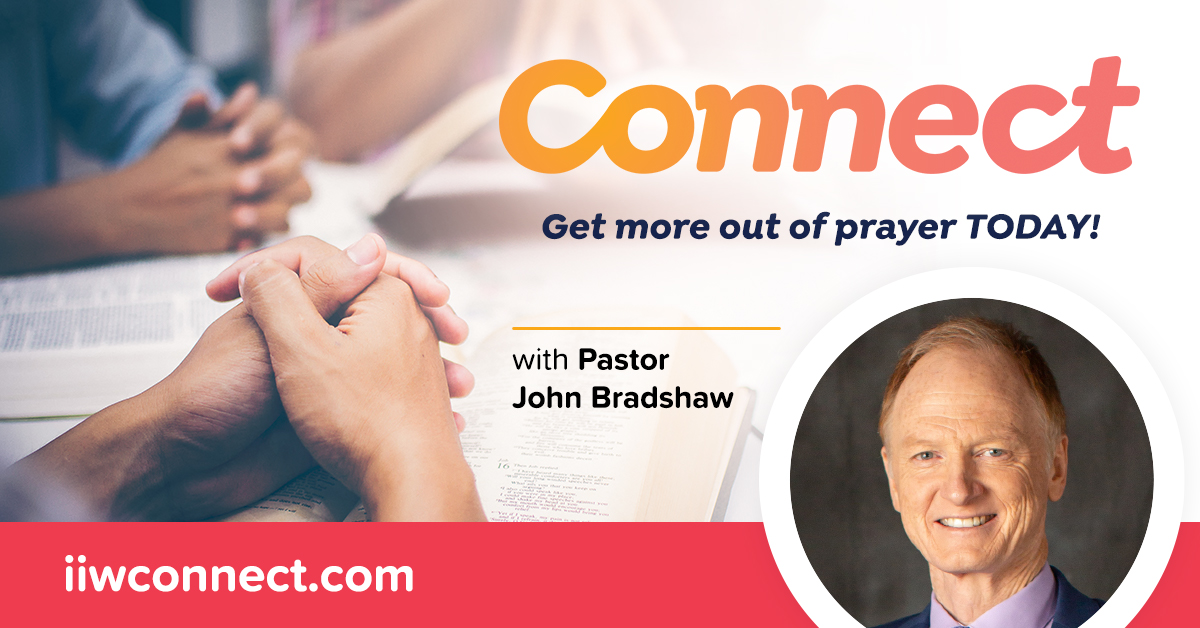 Starting August 9, It Is Written will present Connect, a new online series on effective prayer. Hosted by Pastor John Bradshaw, Connect will livestream on It Is Written TV, Facebook, and YouTube. Viewers are encouraged to register for Connect at iiwconnect.com to get access to exclusive giveaways. Promotional material may be found at itiswritten.com/rtresources. 
In Connect, viewers will learn how to pray more effectively, learn from model prayers in the Bible, understand what prevents prayers from being answered, and learn what prayer really is–and isn't. Special guests will share inspiring stories of answered prayer, and the keys to biblical prayer will enable viewers to take their prayer life to a new level.
Connect is the latest series in ACTS 20:21, a full-cycle evangelism program for both churches and individuals. "Encouraging and equipping people in effective prayer is a huge need," said Bradshaw. "And the current challenges in society give us a unique opportunity to point people to the God of heaven. This is a great way to reach out to people looking for more in their spiritual life."
Connect will air at 7:00 p.m. EDT August 9-13. Viewers may watch on the It Is Written Facebook and YouTube pages, or on It Is Written TV. It Is Written TV is available on itiswritten.tv, Roku, Fire TV, Apple TV, and Google Play. Archives will be available on demand on Facebook and YouTube after the livestream.
Learn more about ACTS 20:21 at itiswritten.com/acts2021.