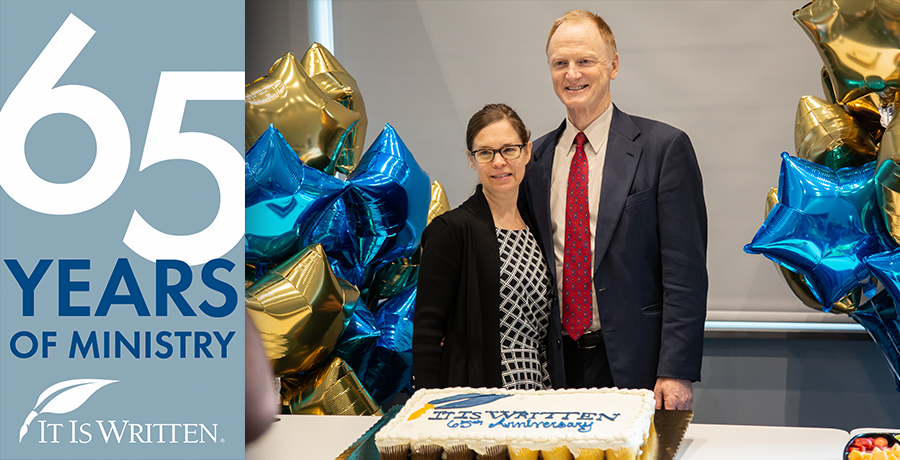 Thursday, March 25, 2021, Pastor John Bradshaw held a Facebook Live broadcast to mark the 65th anniversary of It Is Written. The first It Is Written television program entered people's homes via television on Sunday, March 25, 1956.
After the Facebook Live broadcast, in which Pastor Bradshaw wore a necktie worn by It Is Written founder George Vandeman, It Is Written staff gathered in person (safely distanced) or by Zoom for a special devotional thought, dedicatory prayer, and light refreshments. During his devotional remarks, ministry President, Pastor John Bradshaw, reminded the team that every ministry action was weighted with eternal consequences. He mentioned the men and women who started and propelled It Is Written to groundbreaking accomplishments over the years and challenged the current staff to stay faithful to the goal of seeing souls saved. He closed with a dedicatory prayer asking God to bless the ministry until its work is done and Jesus returns.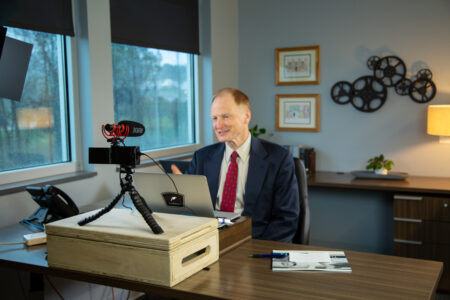 Commenting on the anniversary, Pastor John Bradshaw said, "My expectation is that when Pastor George Vandeman founded It Is Written 65 years ago, he did not anticipate we would still be here 65 years later. We don't want to mark another anniversary 65 years from now. We're looking to see the world reached with the good news so we can go home!" And It Is Written is working as hard as they can toward that goal joined by hundreds of people from around the world who make the ministry possible by their financial support. 
"Ninety-eight percent of our funding comes from donors who believe in this work as strongly as we do," Bradshaw continued, "many having given since the days of George Vandeman and continuing faithfully today." In honor of the 65th anniversary, the ministry is offering a special book, Turning Points, that shares stories of lives changed through the ministry of It Is Written over the past 65 years. Donors can request a copy with their anniversary gift of $65.00 or more when they give at itiswritten.com/give65 through the end of April 2021. 
From one weekly program filmed in a make-shift television set in a living room to 10 programs produced in a camera-ready studio in Collegedale, Tennessee, It Is Written has been sharing the gospel through technology. The first religious television program to air in color, It Is Written helped to pioneer satellite and virtual evangelism. Still the tenth longest-running weekly television series in the country, It Is Written remains dedicated to sharing the gospel with the world. 
Today, It Is Written is more than just television programs. The ministry offers a full-time online television channel, It Is Written TV; an evangelism training school, SALT; a children's ministry, My Place With Jesus; a Spanish-speaking ministry, Escrito Está; a full-service warehouse providing sharing resources; humanitarian work impacting lives in countries around the world, and multiple annual evangelistic initiatives in cities across the globe each year. This year, It Is Written is offering ACTS 20:21 a full-cycle virtual and in-person evangelism program being used by hundreds of churches around the country seeking to reach their communities with the gospel.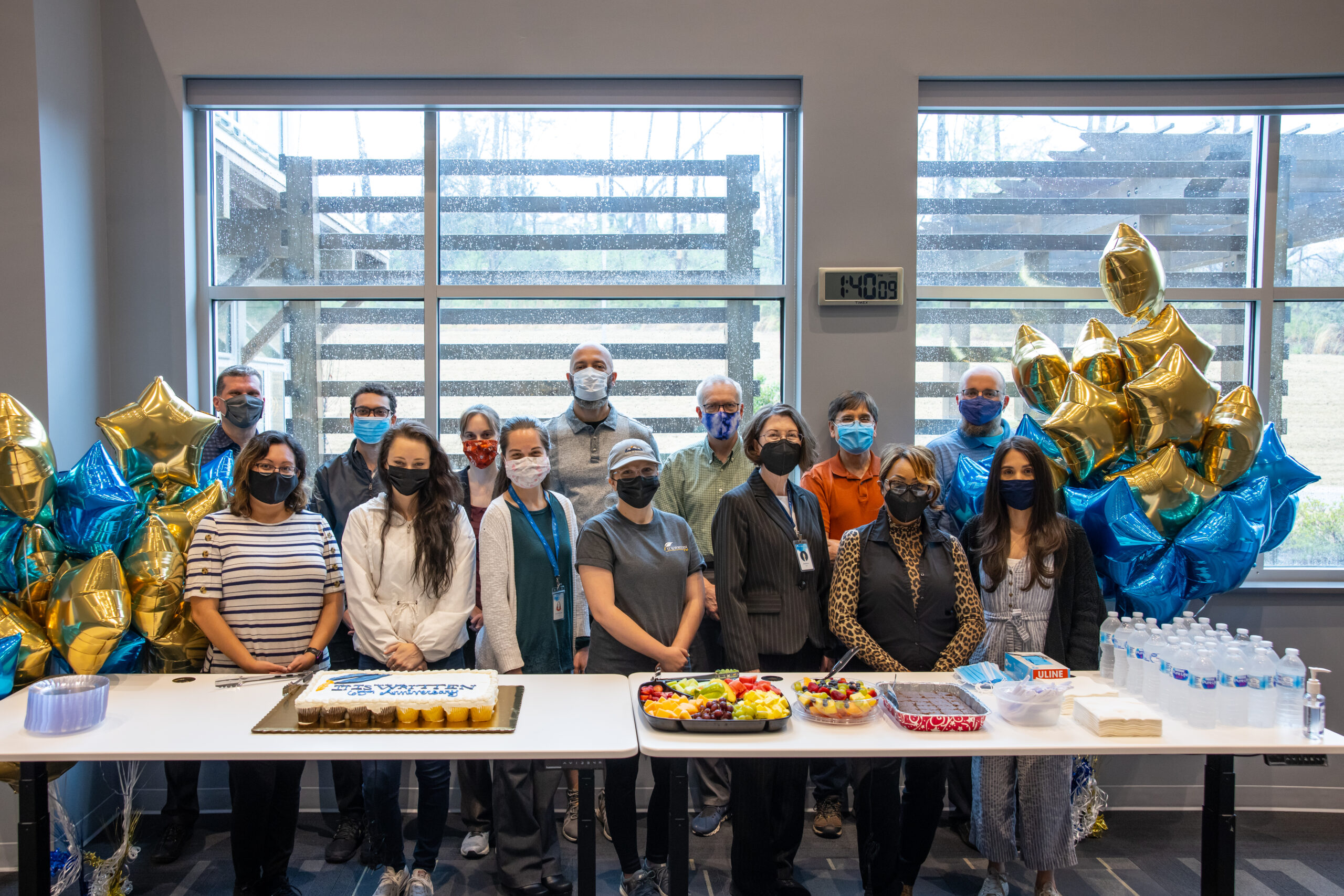 Learn more about It Is Written: itiswritten.com
Television: itiswritten.tv
Resources: itiswritten.shop
ACTS20:21: acts2021.com
My Place With Jesus: myplacewithjesus.com
SALT: salt.training
Partnership: itiswritten.com/partnership