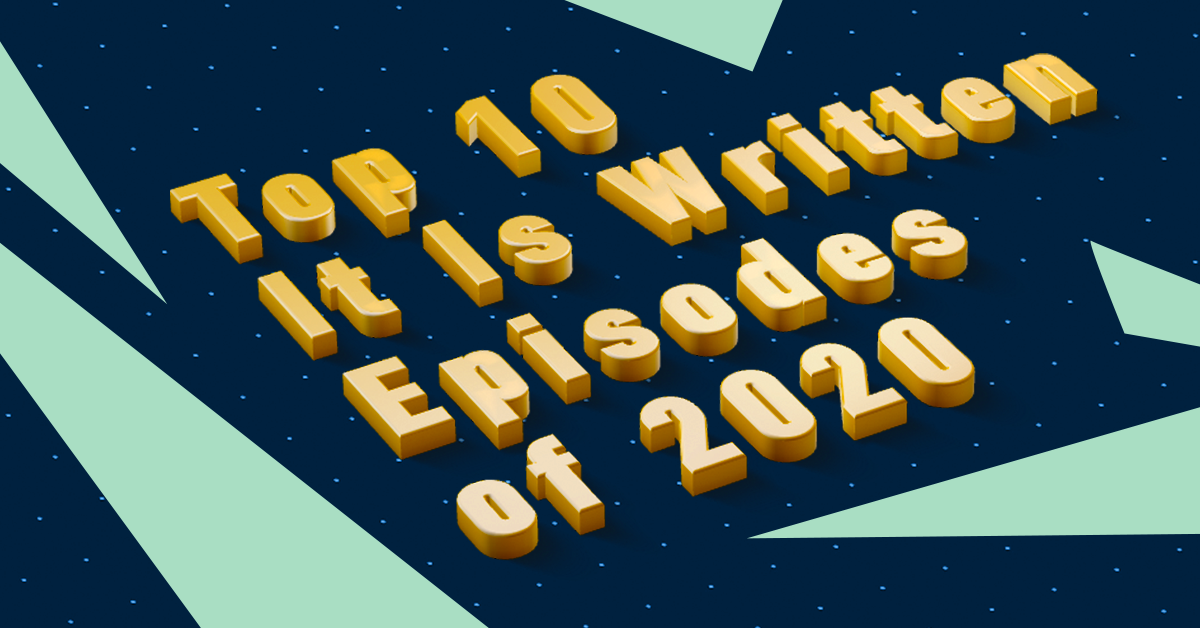 Although the COVID-19 pandemic shut down travel for most of the last year, It Is Written was still able to conduct online evangelism, create new faith-building resources, and produce new and uplifting Christian programming. We thank God that He used the ministry of It Is Written to reach thousands across the globe! 
Here's a look back at the top 10 most popular It Is Written episodes from 2020, based on YouTube and broadcast viewership info. 
To watch an episode, click on its title or image.
In 1921, more than 300 people were massacred, thousands were left homeless, and an entire town was destroyed when people turned on their fellow citizens—in the United States of America. Which raises an important question: What kind of person would do that? The answer is surprising. Join Pastor John Bradshaw on location in Tulsa, Oklahoma, as we look at the challenge faced by every person: the sinful heart.
In 1517, on October the 31st, a priest in a small town in Germany changed western civilization forever. As Martin Luther nailed his 95 theses to the Castle Church door, the Protestant Reformation began. Five hundred years later, is the Reformation over? Or is there still work to be done? Join John Bradshaw on location across Europe in the opening program of It Is Written's 500 series. Filmed on location in Ireland, the United Kingdom, Germany, and Rome. Features special guest Dr. Gerard Damsteegt.
In Matthew 24 we are given a glimpse of what the earth will look like just before Jesus' return. Follow along as John Bradshaw compares Bible prophecies with what is happening in our world today, and learn what we can expect in the days ahead. Don't miss "Great Chapters of the Bible: Matthew 24."
The Indian Removal Act of 1830 forced American Indians to leave their ancestral lands and travel over 1,000 miles on foot. Thousands died on the journey that would come to be known as the "Trail of Tears." Join John Bradshaw as he illuminates this tragic chapter in American history, and learn how a God familiar with suffering will one day wipe away all our tears.
It's one of the great stories of the Bible. A shepherd boy and a fierce giant face off in an unlikely battle. That battle's unlikely result speaks to us today about faith, faithlessness, and the power of God in your life. Join John Bradshaw for "David and Goliath," filmed on location in Israel, and discover how the God who brought victory to David can bring victory into your experience.
It was a colossal miscarriage of justice: nine young men found guilty of a crime they didn't commit, and the deciding factor was the color of their skin. Join John Bradshaw in Scottsboro, Alabama, for this story of brutal discrimination, and learn why it's so important to serve a God who is just.
Messages and warnings about the end of the world are given to mankind through signs and symbols in the New Testament. Join John Bradshaw as he decodes these messages in "Great Chapters of the Bible: Revelation 14." Learn what you can do to prepare for earth's last days.
Noah, Abraham, and Sarah are all considered luminaries of faith, yet they all made mistakes. Join John Bradshaw for "Great Chapters of the Bible: Hebrews 11" as he digs deeper into the stories of these imperfect heroes, and find inspiration in a God who promises to never quit on us.
In his famous speech, General Douglas MacArthur boldly declared, "I shall return." Having left the Japanese-occupied Philippines, MacArthur's words brought hope to a captive people. Two thousand years earlier, Jesus made the same promise to a world held captive in sin: "I will come again!" Join Pastor John Bradshaw on location on Corregidor Island in the Philippines and learn what the Bible says about the Second Coming of Jesus.
John Bradshaw and Dr. John Westerdahl discuss a few of the health principles found in the Bible and show how some well-known biblical characters benefited—mind, body, and spirit—from God's original diet.