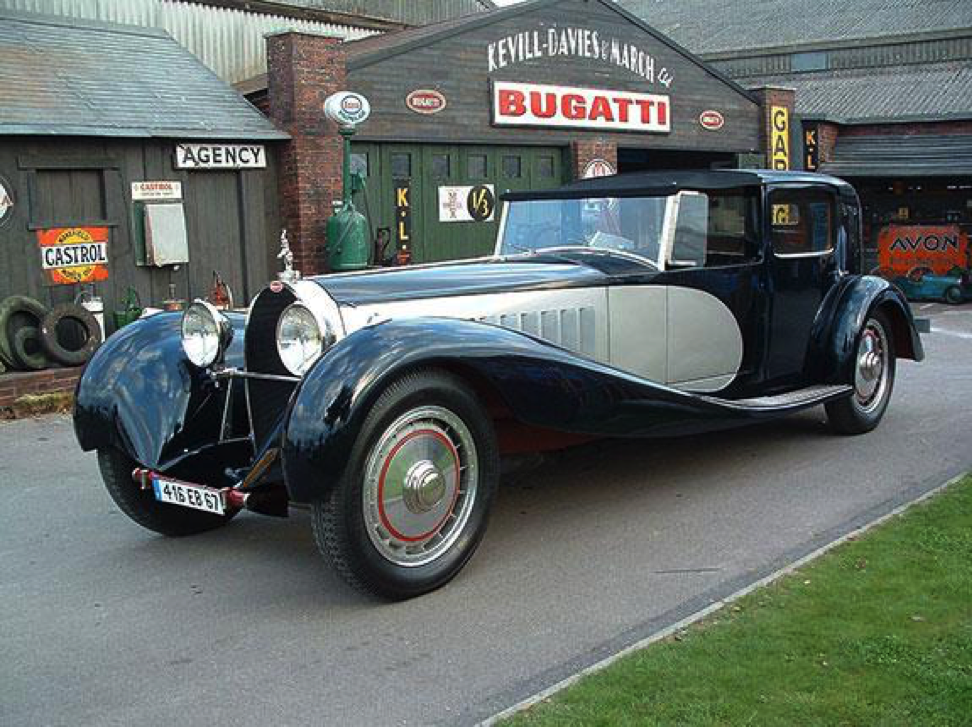 The year is 1929 and America's economy is on a rapid decline, while unemployment steadily grows with no end in sight. Many Americans find themselves living in extreme poverty while the American government itself struggles to remain intact. This state of economical uncertainty would continue for ten long years known as The Great Depression; the longest economical disaster to ever strike and paralyze western civilization.
Yet despite the world's financial crisis there was a young man, automobile maker Ettore Bugatti, who wanted to create luxurious automobiles for the royal and wealthy men and women all around the planet. He would go on to build the Bugatti Royale Type 41 Kellner Coupe; what the London Telegraph has dubbed, "The grandest of all luxury cars." During a time of great financial hardship, however, very few could afford such a high-priced vehicle so only six were ever produced.
Today, because this vehicle is so very rare, it is one of the most expensive cars in the world. In 2016 an original Bugatti Royale Type 41 Kellner Coupe is valued at a staggering $20.2 million dollars! Imagine paying the car note on that purchase! According to the U.S. Government's CPI Inflation Calculator, in 1930 that would be the equivalent to $286 million dollars! Why could a car made of metal, rubber, and glass be worth so much? Because it is the only one of its kind in existence. Let that sink in.
Dear reader, do you understand that because of your decisions, failures, and successes that make up your character and personality that you are the only you that will ever exist? Before God and all of the world, you are the only one of your kind in existence. That means that it is impossible to calculate your worth. Your value to God is absolutely immeasurable. In fact, God values you so much, that He willingly gave all of heaven just for you. Yet there is more;
"He who did not spare his own Son, but gave Him up for us all—how will he not also, along with him, graciously give us all things?" (Romans 8:32 NIV)
You are so loved and valued of God, my friend. A loving God that is not only willing to give everything up for you, but a loving God who is also able to give you all things. Not because of anything special that you have done; but simply because He loves you, and values you above all things.
With such a value and love placed on you and I by God, we must respond. In what ways in your life are you not allowing God into to your heart so that He can show you the love and value that He has for you? What walls have been raised where God wants access? If you wish to surrender that area of your life and heart to God now, simply pray with me, "Father God, take me as wholly yours. Forgive me for my sins, and keep me as your own. I surrender my will, and ask that you make it your own. In Jesus' name, amen."
---
Greg Wilson is the SALT Program Coordinator. Greg has been involved in literature evangelism, public evangelism and young adult ministries. SALT is It Is Written's School of Evangelism. Learn more at itiswritten.com/salt