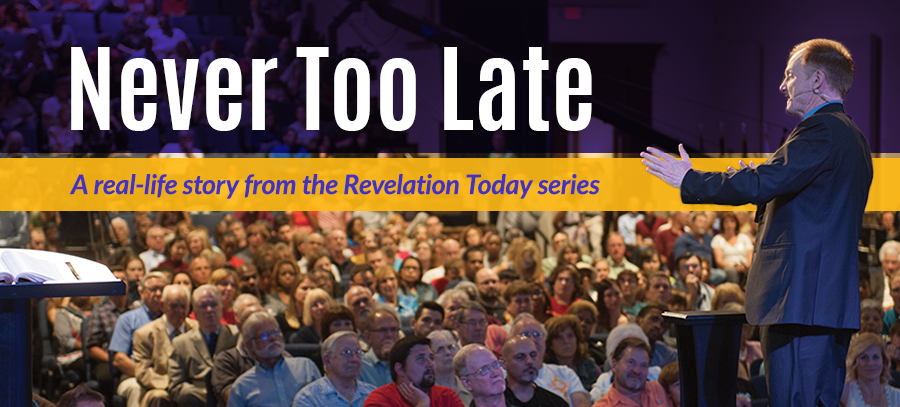 One of the best things about conducting public Bible study seminars is seeing the Holy Spirit do wonderful things. In the Revelation Today series currently being held in Chattanooga, Tennessee, we've been blessed to see God reach an unlikely heart.
Pastor Dave—one of the outstanding Chattanooga-area pastors—told us some exciting news on Sunday night. The background to the story makes that news all the more incredible.
Ralph (we will call him) was 95 years old when his wife contacted Pastor Dave to ask if he would study the Bible with Ralph. Pastor Dave was thrilled to study the Bible with this kindly older gentleman, but the studies didn't go well. Ralph was a former university professor and an atheist. He believed in evolution and rejected the creation account of the Bible, and Pastor Dave had a hard time finding any common ground with Ralph at all.
So Pastor Dave felt impressed to focus on simply establishing a friendship with Ralph. Ralph loved classical music, so Pastor Dave learned about classical composers and would talk music with Ralph as they visited. Ralph liked that and the two men became friends.
Ralph was born in Germany and had dedicated his life to academia. There was never room in his life for God.
A year or so ago, Pastor Dave woke up at 3:00 a.m. and felt impressed to pray for Ralph. He crept out of the bedroom without turning on a light, banging his shins on furniture as he went.
Pastor Dave prayed for Ralph. A few days later Ralph's wife told Dave that Ralph had had a dream that very night, a dream that caused him to wake up.  In the dream, Jesus appeared to Ralph and asked him to surrender his heart to God. "What time did Ralph wake up from that dream?" Pastor Dave asked. "3 a.m.," she replied.
Ralph dismissed the dream as just one of those things. "It wasn't real," he told his wife.
But a week later, Ralph had the dream again. This time he was convinced God was really speaking to him. He began to attend church with his wife.
People—including Pastor Dave—prayed for Ralph, and when the Revelation Today series came to Chattanooga, Ralph accepted Pastor Dave's invitation to attend. He heard how the Bible can be trusted, about the signs suggesting the return of Jesus is near, and about the behind-the-scenes battle between good and evil. And then he heard the invitation to give his heart to Jesus.
After the meeting Sunday night, Pastor Dave received a text from Ralph's wife. "You'll never believe the wonderful news…" When Dave saw her, she was in tears. Ralph has made his decision for Jesus. "I want to be part of the church family," Ralph told Pastor Dave. "I want to be a follower of Jesus."
A 97 year old atheist accepted Jesus Christ as his Lord and Savior.  A 97 year old found the free gift of eternal life. A 97 year old man was transformed by the grace of God.
A patient God had worked on that heart for almost 100 years!
It's never too late.
---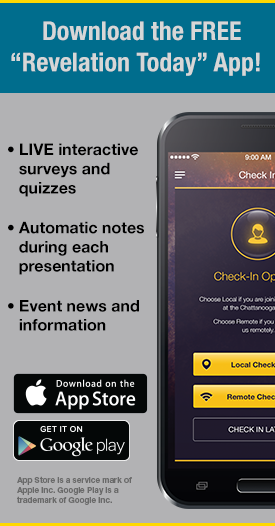 Watch the Revelation Today series! Watch past and current meetings at revelationtoday.com and on the Revelation Today app!
Watch live meetings at 7:00 p.m. EST on revelationtoday.com, the Revelation Today app, and on Hope Channel.